You can provide your print shop with a copy of the guidelines and EPS file available below to produce great looking business cards. Let everyone know you're a member of Grady-White's dealer network! To assist in artwork development you can locate the Grady-White Logo Art and Grady-White Font Style Guide here.
Top salesmen can earn the President's Club Award and get custom cards. To learn more about the President's Club program, call us at 252-752-2111 or email parts@gradywhite.com.
Business Card EPS Template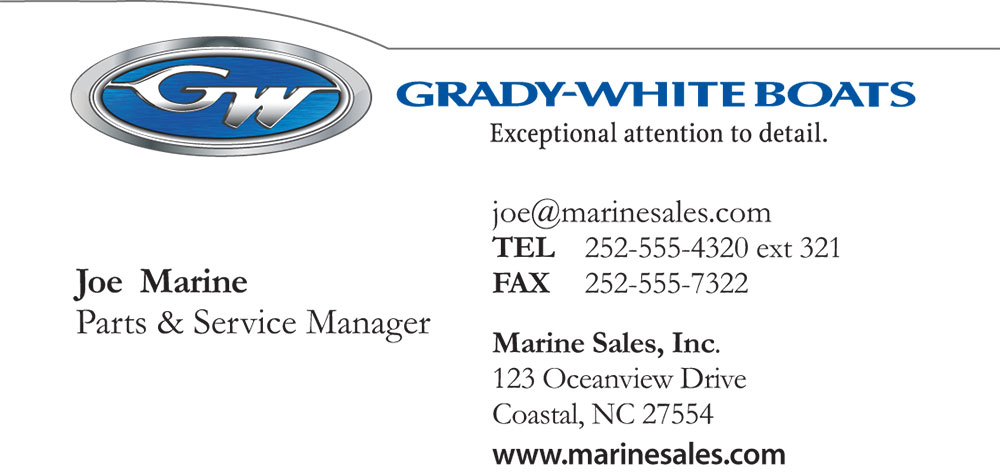 NOTE: To allow for text customization, the fonts in this file have not been converted to outlines. If your system does not have the appropriate fonts, it may substitute similar fonts. See notes below on choosing type and paper.
Business Card Design Guidelines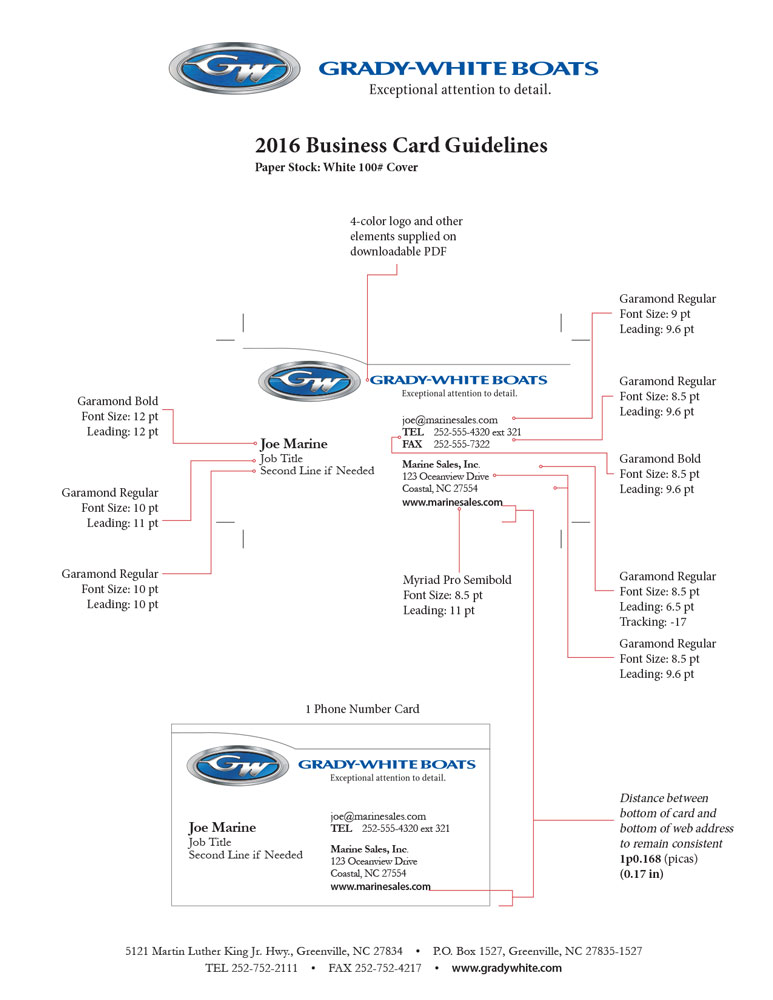 We have used the typefaces "Garamond Regular," "Garamond Bold," and "Myriad Pro Semibold" in our layout. If you do not have these typefaces, choose similar ones. The important idea is to keep the weight of the type similar to this example. Specify a 100# cover weight white uncoated sheet for your business cards. Trendy papers are nice but expensive and sometimes not available when it's time to re-order.