Embedding Grady-White Videos in Your Site
Embedding a Grady-White video in your website is a great way to promote the product. If you follow the steps listed below, the video you choose will appear in your site like this example video:
---
---
Step 1: Visit the Grady-White YouTube channel to find the video you want to embed on your site. You can browse the full list of videos, or you can search for a specific video by clicking on the magnifying glass symbol, typing your search terms, and pressing the Enter or Return key on your keyboard.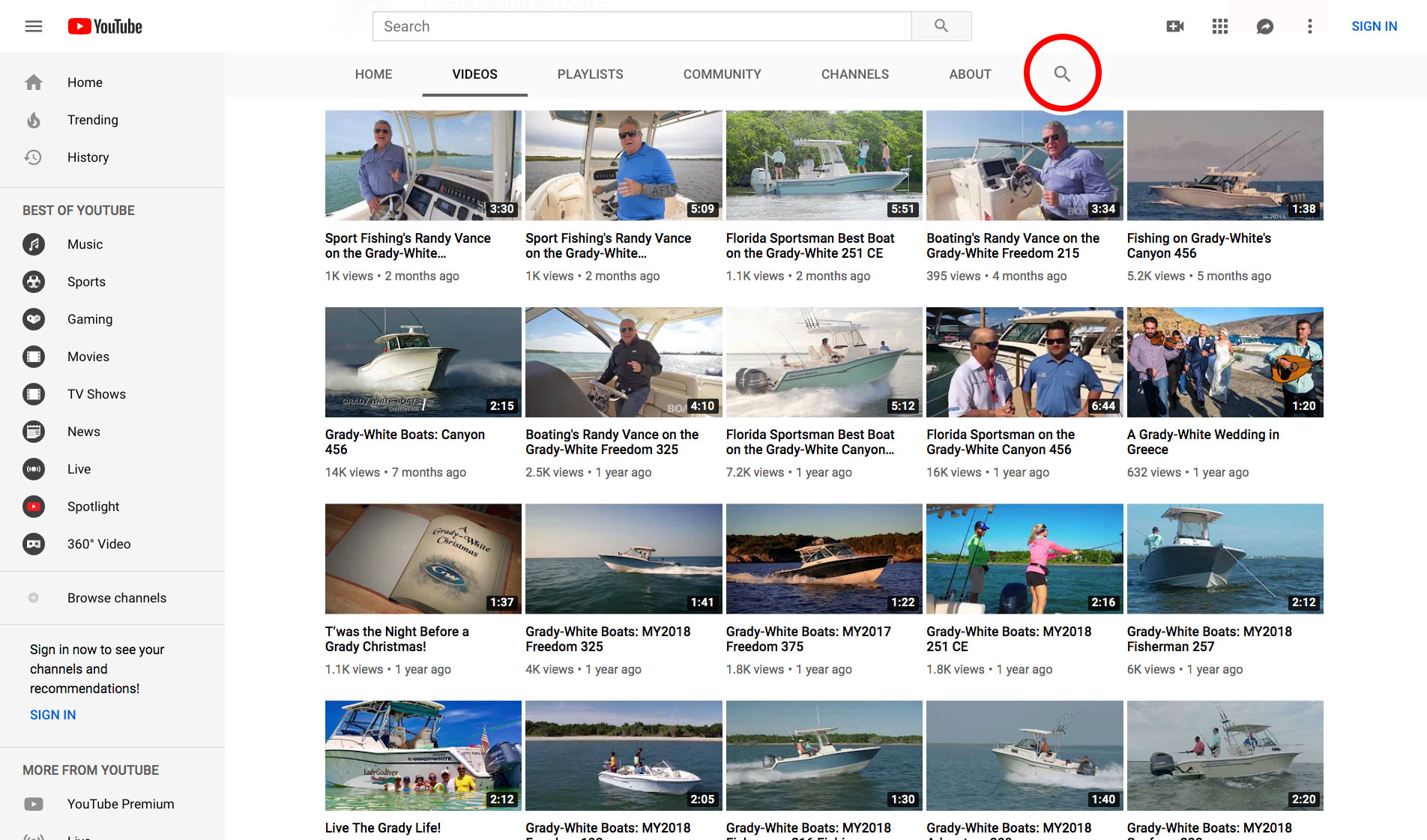 Step 2: Once you've found the video you want to embed, click on the Share link.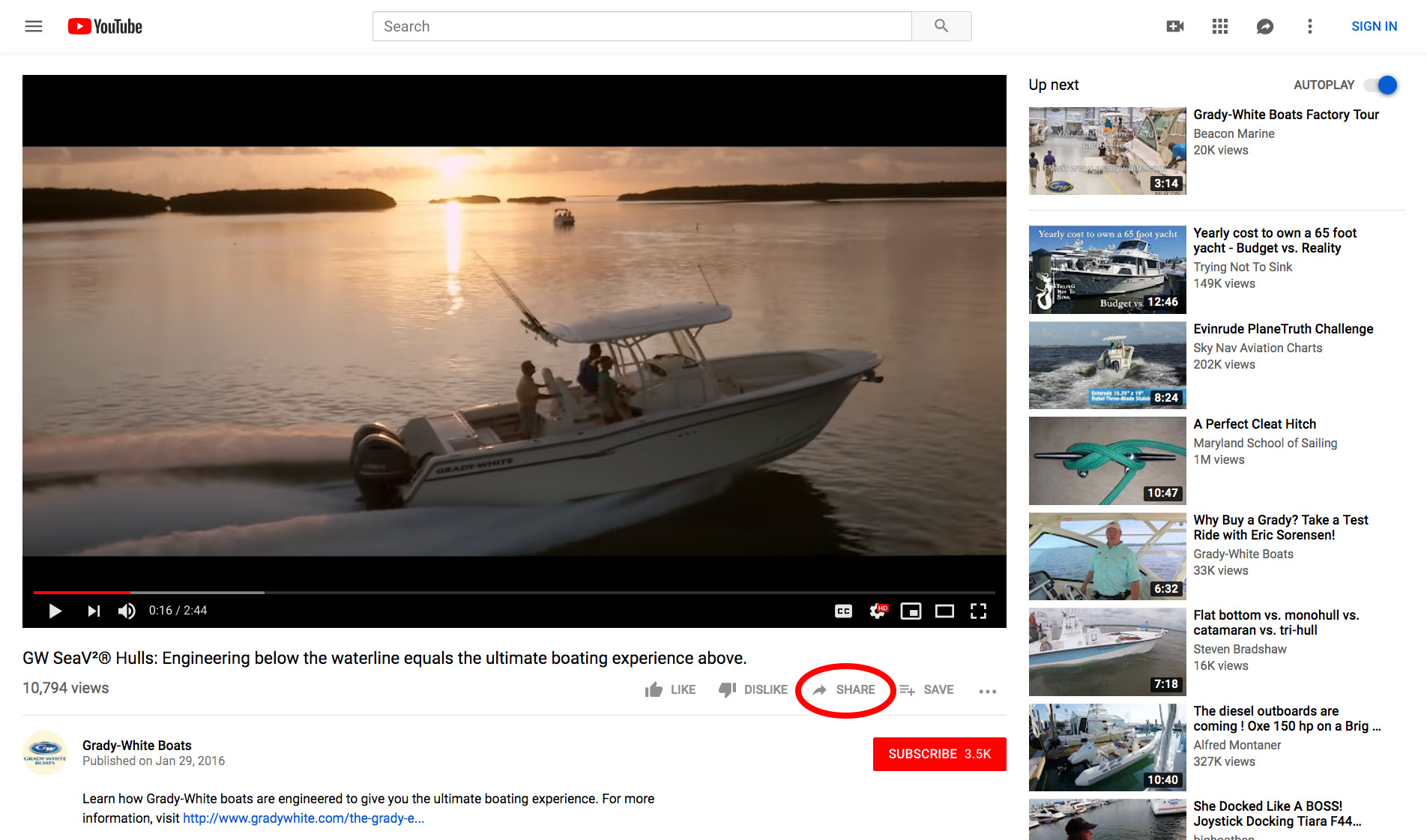 Step 3: Click on the Embed button.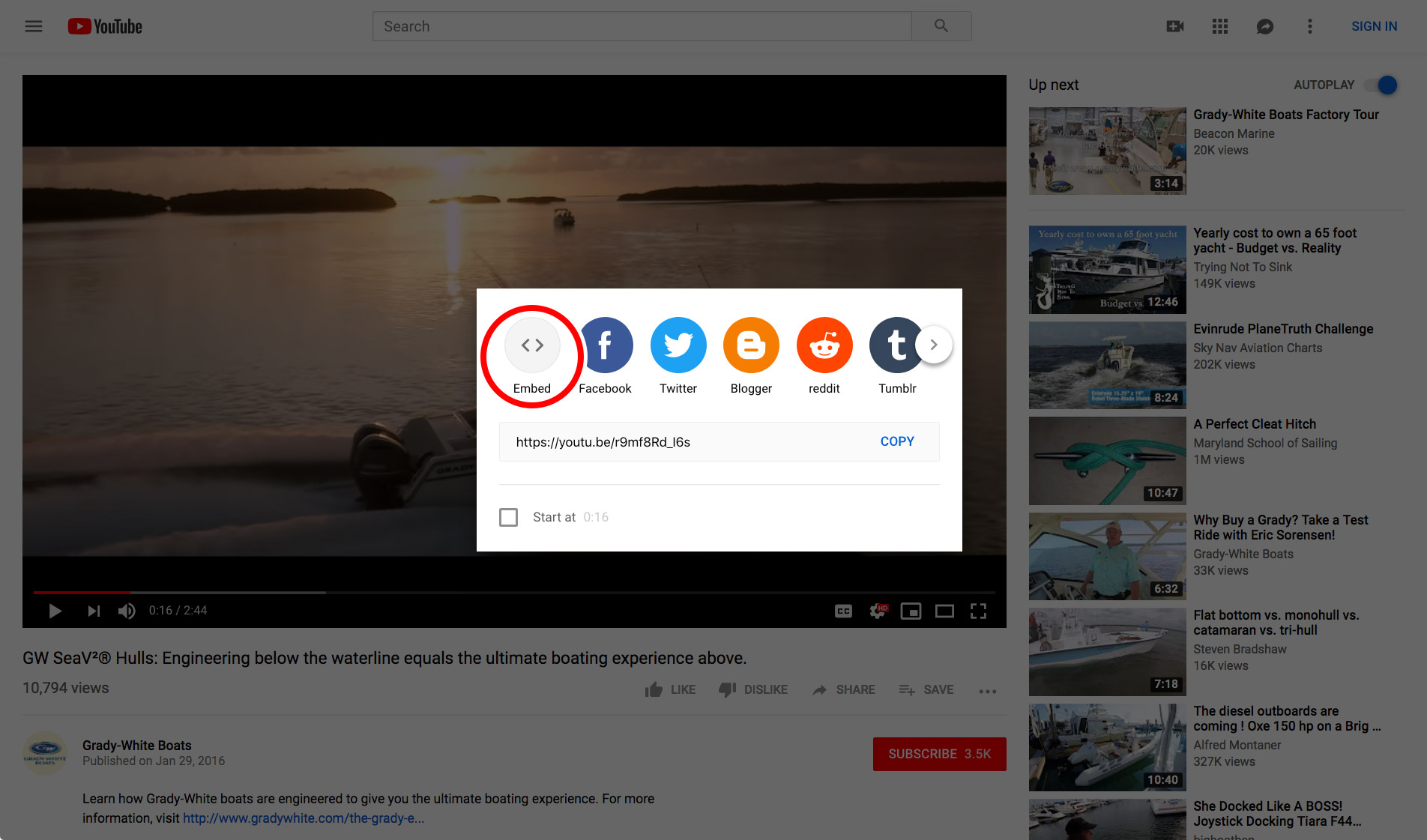 Step 4: Copy the entire embedding code (example shown in the red box below) and paste it into your website where you want the video to appear. If you aren't familiar with how to paste code into your website, contact your website administrator for help.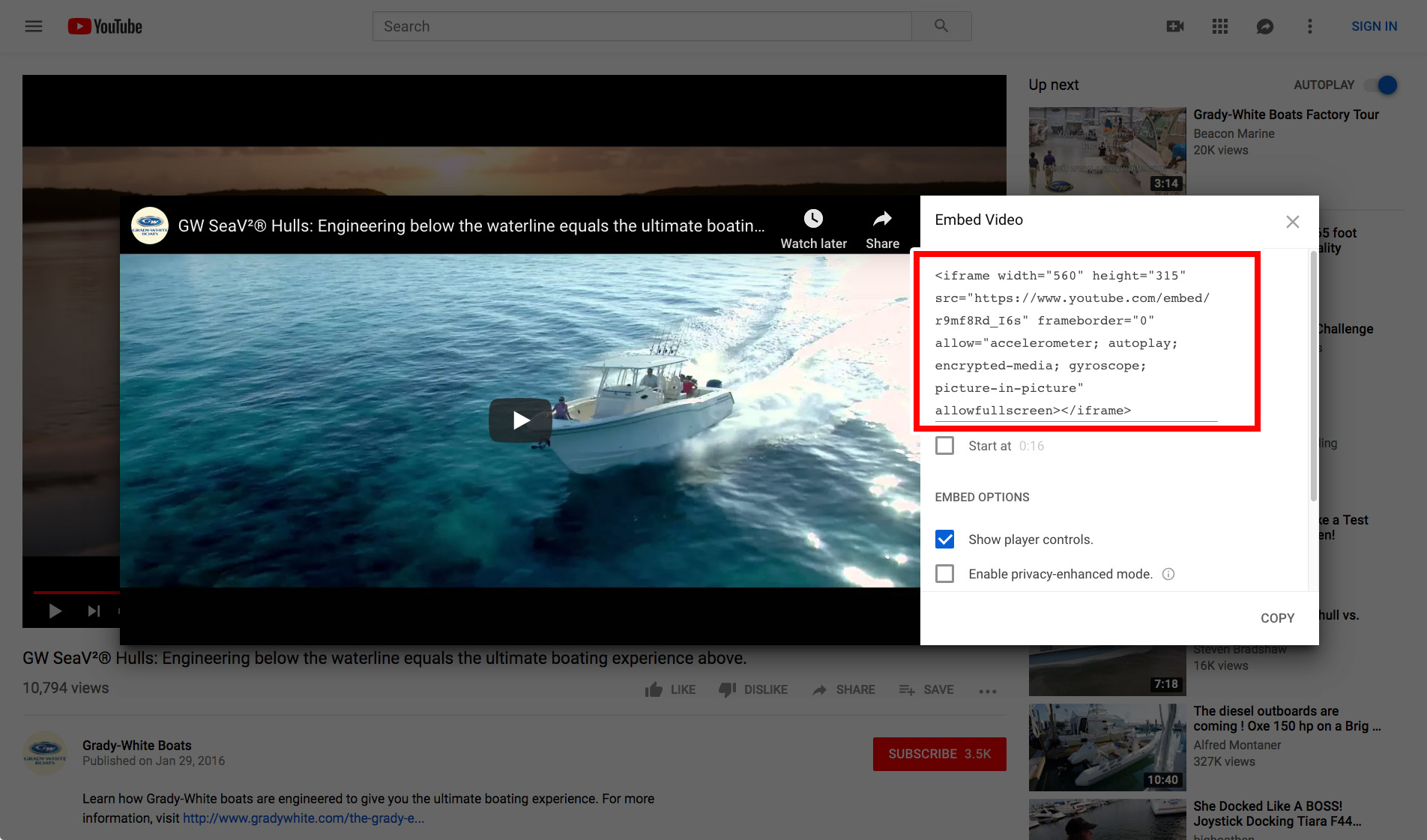 That's it! The video should now appear in your website in the location where the embedding code was added.